We are the Johnson County Democratic Women, North and South.
We are sister organizations, working together to engage women in politics and help get Democrats in Johnson County elected.
---
Get Out the Vote!


GOTV is in full swing every day until Election Day. Please get involved. Many volunteers are needed for that Blue Wave to happen! Phone bank, canvass, answer phones, sort literature, etc. There's something for everyone!
For questions or to schedule a time to volunteer, contact the Johnson County Democratic office at (913) 549-6175, or the Wyandotte County Democratic office at 913-287-2300. 
Vote! Make a voting plan and vote early. To make sure you're still registered, click HERE to verify your registration and see a sample ballot before you vote. OR, you can go to KSVOTES.ORG, where you can also register to vote (for next year!). KSVOTES was created by the Democratic candidate for Secretary of State, Brian "BAM" McClendon. Cool right?
Go HERE to get all the info you need for voting early, by mail and in person.
See the JCDW South endorsed Johnson County candidates HERE.
See the JCDW North endorsed Johnson County candidates HERE.
Important Dates
October 16th – October 30th – Advanced ballots mailed out. To request an advance ballot, go HERE.
October 22nd-November 5th – In person advance voting. Find advanced voting locations and hours HERE.
October 30th – Deadline to apply for advance ballot.
November 6th – Election Day. Polls are open 7am-7pm.
Voting Tips
If you're voting by mail, follow the instructions EXACTLY.  Your signature on the envelope MUST match the signature on your drivers license.
Photograph the signed ballot and envelope for your records.
Make sure your ballot will arrive at the specified location by the deadline (by 7pm November 6th if hand delivering or postmarked by election day if mailing. If the ballot arrives after Election Day, it won't be counted unless the race is close).
Anyone can request a paper ballot when voting in person!
Vote down the ballot. Don't stop at the candidates you know at the top of the ballot. MAKE SURE you go to the bottom of the ballot before you submit your vote. The local races often affect our day-to-day lives more than the national races.
If voting on the new machines, PRINT OUT THE VERIFICATION RECEIPT, MAKE SURE YOUR SELECTIONS ARE CORRECT AND THEN FEED IT INTO THE MACHINE TO CAST YOUR BALLOT. Do NOT skip this step.
To find your Kansas state representative and senator, along with the House and Senate district in which you live, go HERE.

Daily Kos explains it here…
When you join Vote Forward, you're assigned to a toss-up Congressional District relatively nearby. Then you're offered the option of writing to 5 or 25 intermittent voters in that district. The program then generates letters for you to download and print, supplying you with the voters' names and addresses. There are only a few blank sections for you to fill in by hand: the name of the voter; the reason you are a regular voter; and your signature.
You then hand-address an envelope with the voter's address, using a standard return address that Vote Forward supplies. Easy-peasy! Go HERE to try it!
How to Report a Problem with Voting
If you or anyone you know runs into trouble voting, you can call Election Protection Hotline at (866) OUR-VOTE or (866) 687-8683.  Click HERE or the image above for more info about what to do if you observe any problems.
---
 The JCDW South Halloween Party Fundraiser was a huge success! Thank you to all who participated and volunteered!
---
Do That Renewal Thing Today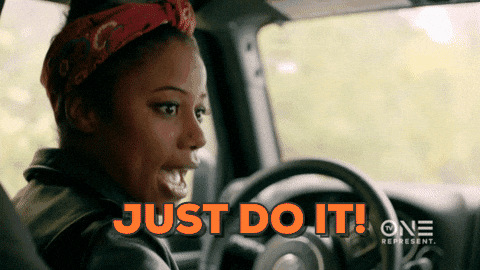 Come on, Ladies, JUST DO IT! Let's get those renewals in!  It's easy! Just click HERE to join or renew today.
To complete your JCDW membership, please enter your contact information into our new database, MemberPlanet. We are very excited with the new features we now offer you.  For questions about MemberPlanet, creating a profile or anything else technical call 888-298-8845. 
A few details about completing your registration:
 1. You may login to explore your portal into our activities.
2. You may purchase tickets, donate, check your payments, and renew membership all from the privacy of your couch.
*You do NOT have to enter your credit card information. Simply select "switch to manual pay" when it asks for your credit card information.
4. If you are considering running for office in 2019, keep your membership current. Ensure you're still current by the end of this year so you are eligible for a KFDW endorsement and check.
5. Member discounts! Beginning in 2019, all members receive a discount on t-shirts and event tickets. Yah!
For questions about membership, contact Connie Taylor (South) or Joyce Hughes (North). You can go HERE to contact us through our website.
---
There will be no general meeting for North or South groups in December.
November Speaker-North
All are welcome!
Nancy, Jarrod and Jerry are all Johnson County Democrats, currently serving the Kansas State Legislature and are running unnopposed in the upcoming election. JCDW has supported all of them every time they've been on the ballot. They will talk to us about the upcoming legislative session.
Nancy Lusk
Over the four years of her service in Topeka, State Representative Nancy Lusk has been an independent voice working for the best interests of the citizens of the 22nd District.
Nancy has spent her time in Topeka advocating for a sustainable tax policy and a reversal of the last five and half years of the mismanagement of state government by the Brownback administration and conservative leadership in the legislature. She understand the need to invest in public education, infrastructure, and research – not deplete them – because they are the factors that drive economic empowerment.
With her work on the House Social Services Committee, Lusk has been a champion for shoring up the home-based services needed by the intellectually and developmentally disabled and for restoring the public safety net that serves the disabled.
Nancy and her husband, James Lusk, have lived in Overland Park for over twenty-five years and have been active in a variety of school and church activities. They are parents to adult, fraternal triplets.
See her website HERE.
Jarrod Ousley
Jarrod Ousley is a small business owner and education advocate representing the 24th House District in Kansas.  The 24th District is comprised of the city of Merriam and parts of Mission and Overland Park.
Representative Ousley has served in the Kansas House since October of 2014.  He serves on several House committees, including Education, Children and Seniors, Agriculture Budget, the Joint Committee on Kansas Safety, Foster Care Adequacy, and the Child Welfare System Task Force.
Ousley is committed to lowering the sales tax on food, expanding access to Medicaid for those who are unable to access health care, and supporting transparency in government operations.
Representative Ousley encourages his constituents to contact him with their concerns or questions.  To stay up to date with what is happening in state government, please sign up for the legislative newsletter.  See his website HERE.
 Jerry Stogsdill
As a resident of Prairie Village for more than thirty years, Jerry knows the people of the 21st District, what your concerns are and how to address those concerns. He has spent his career in public service, education, economic development and business. He has the proven skills, experience and leadership necessary to effectively represent the people of the 21st District in the next session of the Kansas Legislature.
Native Kansan and Prairie Village resident for over 35 years. Jerry's extensive experience working in our schools and advocating for teachers means he'll fight every day for our children's education. See his website HERE.
November Speaker-South – NEW LOCATION!
All are welcome!
Representative Ward is going to speak to us about his thoughts regarding the election, as well as the plan for Kansas Democrats moving forward.
An advocate for inclusive growth that empowers individuals to create a better tomorrow, Rep. Jim Ward was a leader in efforts to repeal the failed tax experiment and in promoting responsible budget practices that avoid excessive borrowing.  His work is concentrated on ensuring a stable environment that fosters business and job growth, a strong public education system in all Kansas counties, safe streets and neighborhoods, and creating opportunities that allow every Kansan to achieve the American dream.
The Representative currently represents District 86 in southeast Wichita and serves as the Kansas House Minority Leader.
He is a staunch advocate for all Kansans and has dedicated his efforts in the legislature to implementing policies that help working and middle class families.
Rep. Ward previously served on the Wichita City Council, USD 259 Board of Education, and the Kansas Senate. He is a practicing attorney and proud father of two children, Zach and Emily. See his website HERE.
---
You Can't Read Minds, So Listen to This
Unless you can read minds, you'll need to get smart about our local candidates and issues by reading up and listening to something really amazing, interesting and incredibly helpful. Like this stuff.
We hate to be bossy (yeah…not really), but if you haven't heard WTF Is On My Ballot yet, hosted by local JOCO resident Elizabeth Arnold with Per Aspera, Reclaiming Kansas Through Difficulty, then we are gonna need to have a come to Jesus meeting. Seriously. It's a podcast, so listen to it while you're in your car, cooking dinner, raking leaves, or whatever you like to do while getting educated about local elections. And if you haven't gotten into podcasts yet, well, it's time, Sister! Allison Polanis, Davis Hammet, and Brett Parker are a few of her guests.   Go HERE to be cool like us and then share if with everyone you know and get bossy with them, too!
Another JOCO activist we really like, Anita Parsa, is busy working on exposing all the data and security problems with the Crosscheck system to the public, particularly Kansans. Anita was a guest speaker at our JCDW North meeting last year, and has made enormous progress since then to get the word out about Crosscheck, voting rights, vote integrity, and the importance of the Secretary of State in Kansas government. Get introduced to Anita HERE, where you can also link to her recent radio interview with KCUR. The written version of that interview is HERE.
Anita's one piece of advice? Tell everyone you know, particularly your Republican and Unaffiliated friends and family, how crucial it is to vote for Brian "BAM" McClendon for Secretary of State.  
---