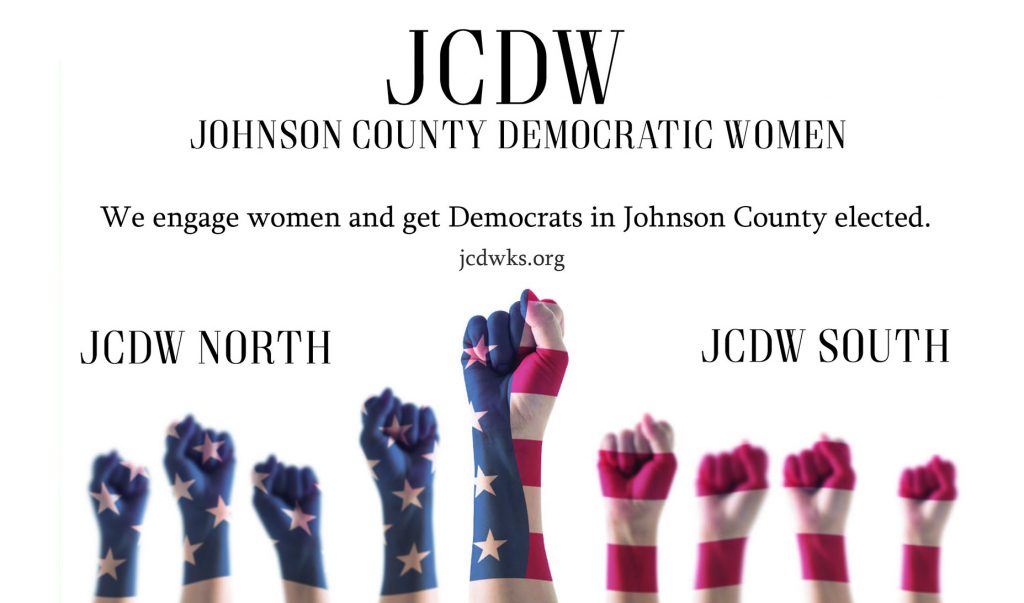 We are the Johnson County Democratic Women, North and South
We are sister organizations, working together to engage women in politics and help get Democrats in Johnson County elected.
North Hybrid Meeting
Thursday July 1, 2021
Come at 6:00 to socialize or at 6:30 to hear from our speaker.
Special Guest: Megan McGee from Safehome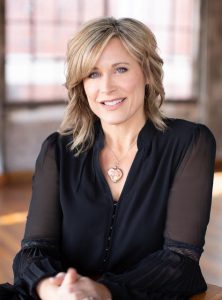 On July 1, JCDW North will host Megan McGee from Safehome, which is a nonprofit organization and the only domestic violence shelter in Overland Park. Megan is the director of community engagement.
Their core purpose is to provide a healing atmosphere where survivors of domestic violence can gain inner strength, explore options, and be empowered to live a life free of abuse. Safehome strives to break the cycle of domestic violence and partner abuse for victims and their children in our community. Come see what their services entail and how we can support them.
South In Person Meeting
Thursday July 15, 2021
Come at 6:00 to socialize or at 6:30 for the meeting.
Special Guest: Juliet Sinclair, who will share stories from Wuhan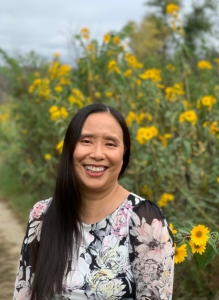 Juliet Kaihui Sinclair, born and raised in Wuhan, China. Came to the US for an MBA education in 1995. After working as an IT Project Manager for several corporations, she is happily retired and now devoting her time to volunteering in the fair redistricting process in Kansas.
She has been in touch with her friends and family since the virus started ravaging Wuhan in January of 2020, and obtained a lot of facts and stories along the way. Tonight, she is going to share these stories with you, so you will have the chance to get to know her hometown and its brave people.
Flip it Blue!
Our annual FLIP IT BLUE fundraiser will be held on August 7 from 4 to 8 pm at Sar-Ko-Par Trails Park in Lenexa. That's right – we'll be live and in person, our first chance to meet face to face as an organization since February of 2020!
We'll have food, games, a raffle, and friendly, like-minded Democrats. All coming together in support of some amazing local candidates.
Flip it Blue is our biggest and most important fundraiser. This is how we make the money that we turn around and donate to candidates. JCDWS is a PAC, so our primary mission is to raise money to help local, Democratic candidates get elected to public office. We'll be sending those checks in mid-to-late August, but first, we need to FLIP IT BLUE!
Our last Flip it Blue brought in over $2,500 for candidates, and this year, we hope to make it even bigger and better. That's why we're pulling out all the stops – we'll have games, prizes, and a fabulous raffle.
This event is kid-friendly. Bring the whole family – the kids can enjoy a bottle flipping contest, bubbles, sidewalk chalk, and a nearby playground.
But wait, there's more! We're challenging you to show your Democratic pride by wearing as much blue as you can. Plus, if you wear one of JCDWS's right to vote 100th Anniversary t-shirts, you'll get one free raffle ticket. T-shirts are on sale NOW for $15 each while supplies last.
Ticket Donation Levels:
Cerulean $25
Sapphire $50
Royal $100
True Blue: $250
Kids 10 and under $15
Tickets include admission, an entree provided by Sancho Streetside's food truck, water, lemonade, and games. Soft drinks, raffle tickets, and silent auction are extra.
THANK YOU FOR HELPING US KICK THE GOP TO THE CURB!
North Meeting Recap
In June, Vicki Hiatt, president of the Kansas Democratic Party, was our speaker. Some highlights:
Vicki's duties include fundraising, coordinating Kansas county parties, recruiting candidates, and supporting the Democratic message.
We need to support President Joe Biden's legislation, and we need to help the party. Here are some shots from her powerpoint:
South Meeting Recap
We want to thank Jae Moyer, Oz Powell, and Amanda Powell for speaking at our June meeting. Their strength is awe-inspiring, and we really appreciate both Oz and Jae speaking about their very personal journeys.
Jae introduced us to the Genderbread Person, a simple way to explain gender and gender identity:
We asked how we can support the LGBTQIA community. Some recommendations are:
• Give space to speak
• Active listening
• Ask questions
• Don't make the person feel like an outlier, like they are weird
• Intervene with KIDS. "I like you no matter what. It has nothing to do with what you wear or how you dress. It's still you. I love you."
Conversation is the bridge to understanding. Understanding is the bridge to change.
Congratulations
Governor Laura Kelly named Stacey Knoell as Executive Director of the Kansas African American Affairs Commission.
"Stacey has a proven track record of working hard for her community, and I know she will be a great advocate for Black Kansans." — Governor Kelly.
Stacey is a strong community organizer. Last year, during her run for the Kansas State Senate, she proved herself to be the kind of person who leads through hard work, compassion, and absolute integrity no matter the provocation.
Mega congratulations, Stacey! You're making us all proud.
Johnson County Democratic Women North and South are part of the Kansas Federation of Democratic Women, which is part of the National Federation of Democratic Women.
Our mission is to empower women to run for office and to support the election of like-minded Democrats to state and local office. We do this through education and training, but especially through donations to qualified candidates. Your financial donation to either of our organizations will go directly to Democratic candidates running in Johnson County.
Donate Today!