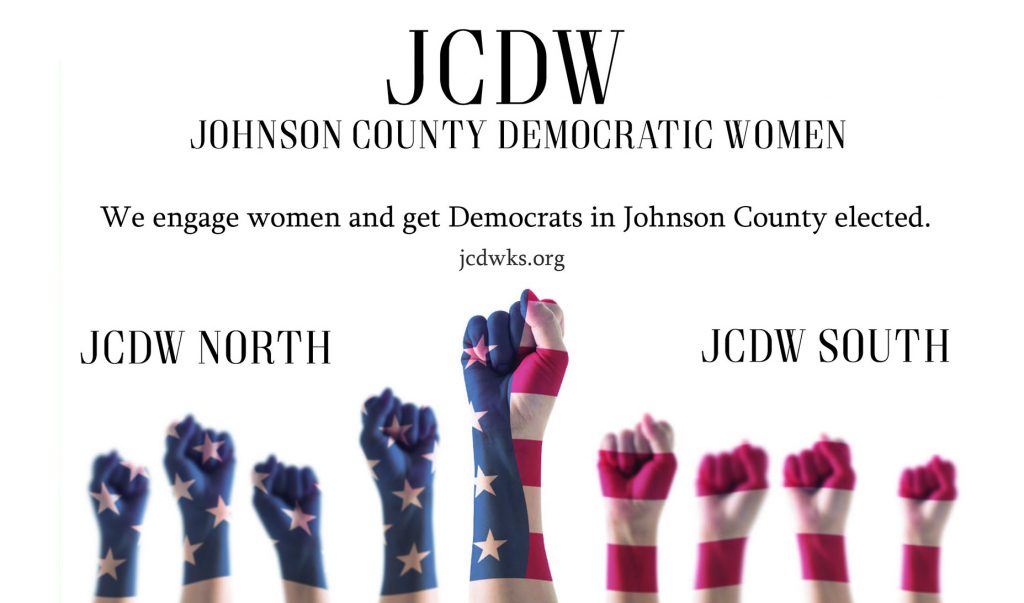 We are the Johnson County Democratic Women, North and South
We are sister organizations, working together to engage women in politics and help get Democrats in Johnson County elected.
North Monthly Meeting
Thursday June 1, 2023
Come at 6:00 to socialize or at 6:30 for the meeting.
Join us at the JoCo Dems Office! (8971 W 75th Street, Overland Park, KS 66204)
Judy Sherry is the Co-founder and President of Grandparents Against Gun Violence (founded in September 2013) and Chair of Heartland Coalition, a Program of Grandparents Against Gun Violence. She was awarded the AARP Andrus Award for Community Service in September 2014 and the MainStream Coalition Stand Up Speak Out award in October 2017. In November 2018, Judy was named one of Shepherd's Center 70 Over 70 award recipients. The award recognized 70 individuals from a variety of backgrounds who inspire others and improve our community. She was also honored by Charlies (Safety Demonstration) House in 2022 with its Excellence in Home Safety Award.
Her past community activities include Board member of the Girl Scouts, Mid-Continent Council; Board member and Vice President of the Kansas City Ad Club; Advertising Professional of the Year in 1998; past chair of True Blue Women; and served on Neighborhood and Tourist Development Fund for eight years. She volunteered at JFS Food Pantry and Youth Friends and served as appointee to Mayor's Citizen Task Force on Violence.
Judy was born and raised in Chicago, Illinois, and graduated from the University of Missouri, Columbia. She worked as an advertising and marketing professional and retired after 48+ years. She is a partner in both Montague-Sherry Advertising and Pepper Advertising, and is the president of Judy Sherry Consortium.
Judy has been married for 62 years and has two grown children and four grandchildren –all live in Kansas City.
South HYBRID Meeting
Thursday June 15, 2023
Come at 6:00 to socialize or at 6:30 for the meeting.
This meeting is
hybrid
. Either join us at Minsky's on Ridgeview or on
Zoom

.
"Training to Jump Hurdles in American Politics: Women's Political Training Programs"
Research has focused on the central question of why women don't run for political office for decades. While female political representation has been increasing, the question remains prevalent. This research focuses on surveys conducted at non-partisan political training programs for women interested in running for office or being appointed to boards and commissions. This research asks training participants what motivates them to run for office, as well as the barriers they perceive to exist in running for political offices. Additionally, this research seeks to answer the question of how the political training programs have helped them navigate the perceived barriers
Dr. Terri Easley-Giraldo is a Professor of Communication Studies at Johnson County Community College and has taught at JCCC for 18 years. She is the former JCCC Debate Coach (2005-2011) and coached the 2010 & 2011 Community College National Debate Champions. She has a bachelor's degree in Literary Studies from the University of Texas at Dallas, a master's degree in Communication Studies from Baylor University, and a PhD in Communication Studies from the University of Kansas. Dr. Easley-Giraldo teaches courses in public speaking, intercultural communication, leadership, debate, honors, and political campaigns. Dr. Easley-Giraldo works with several international educational institutions in Costa Rica, the Netherlands, and Russia on collaborative virtual exchange projects. Over the past seven years she has presented seventeen papers/projects at regional, national, and international conferences and has been awarded on top paper panels. Her research in political communication explores campaign strategies, social media, gender, and leadership. She has been recognized with numerous awards for publication, service, and teaching.
WE NEED YOUR HELP!
Johnson County Democratic Women North is in need of new board members! Since COVID, we have had a considerable decline in attendance at our meetings, and our board members have been in office for a number of years, all exceeding their terms. We want to keep both North and South active and viable so we can each donate to candidates and give as much money as possible.
We need a renewal of attendance and leadership. Please come to our meeting JULY 6 to see what we all can do to have informational meetings that will strengthen our friendships, and how we can raise money for candidates. We need your input. We need you!
Plan to come to our June 1 meeting to hear from Judy Sherry, founder of Grandparents for Gun Safety, and come July 6 to hear about Friends of the Kaw and learn what you can do to keep North active. The link below will take you to our website where you can read about the offices and see if one inspires you to join the board.
Our offices are:
President
Vice President
Secretary
Treasurer
Programs
Communications
Fundraising
Learn more at
our website
and click "About" then "Bylaws". If you have any questions, call or text Anne Pritchett at
913-940-4414
.
Candidate Endorsements
We endorse and support candidates that elevate and advance women's issues. Recommendations for a JCDW South endorsement and possible contribution will be made by a committee appointed by the president, then approved by the JCDW South Board after the primary election. Please help us support your campaign by reviewing our endorsement policy & completing our questionnaire. Find the questionnaire here!
Candidates must be a JCDW member by June 14th to be eligible. Become a member HERE!
Flip it Blue Annual Fundraiser
Flip it Blue is BACK at Sar-Ko-Par Park!
Join us for a family friendly fundraiser!
July 15, 2023 from 4-8pm at Sar-Ko-Par
Purchase your tickets here!
About Us
Johnson County Democratic Women North and South are part of the Kansas Federation of Democratic Women, which is part of the National Federation of Democratic Women.
Our mission is to empower women to run for office and to support the election of like-minded Democrats to state and local office. We do this through education and training, but especially through donations to qualified candidates. Your financial donation to either of our organizations will go directly to Democratic candidates running in Johnson County.
Donate Today!