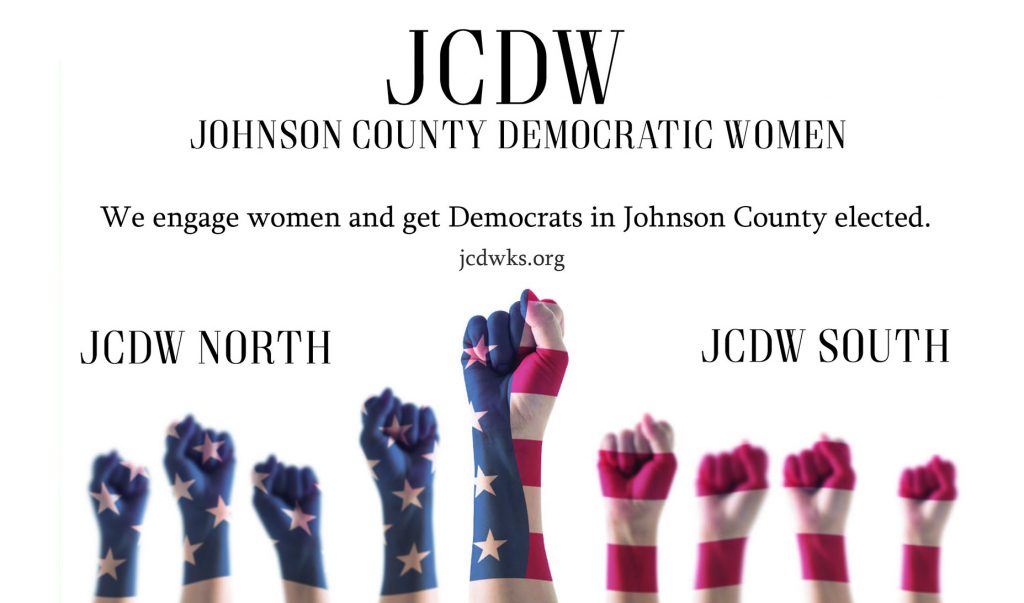 We are the Johnson County Democratic Women, North and South
We are sister organizations, working together to engage women in politics and help get Democrats in Johnson County elected.
North ZOOM Meeting
Thursday January 6, 2022
Come at 6:00 to socialize or at 6:30 to hear from our speaker.
This Meeting is Online Only
Special Guest Christina Haswood will tell us about Native American issues and policies.
Christina Haswood is a public health professional and lifelong district resident who represents District 10 (Lawrence) in the Kansas House of Representatives. At age 26, Christina is among the youngest members of the Kansas Legislature, and is one of three Native Americans elected to the 2021-2022 legislative session.
Christina's parents moved to Lawrence from the Navajo reservation in Arizona in pursuit of a better life and more opportunities. Christina and her family struggled with poverty, and had to rely
on public resources such as WIC, Section 8 Housing, reduced-fee school lunch, and tribal clothing programs while growing up.
Christina graduated from Haskell Indian Nations University, where she earned an Associate's Degree in Community Health. She then transferred to Arizona State University, where she earned a Bachelor's Degree in Public Health. Most recently, Christina graduated with a Master's in Public Health Management from the University of Kansas Medical Center in May 2020.
South ZOOM Meeting
Thursday January 20, 2022
Come at 6:00 to socialize or at 6:30 for the meeting.
**We will hold our annual board elections at this meeting. Members of JCDW South or North who identify as female may participate in these elections.
This Meeting is Online Only
Special Guest Kat Hooley-Lickteig will speak to us about campaign finance.
Kat Hooley-Lickteig is a Texas native that has found her forever home. She is a mom to 6 wonderfully diverse children, wife to 2 incredible men, and an avid college football fan (Go Horned Frogs!) She has served as the JCCC Campus Election Engagement Fellow and the President of JCCC's College Democrats. She is currently studying Political Science with a minor in Public Administration at the University of Kansas, with plans to graduate in May 2023. She first joined the JCDWS Board in December of 2020, and looks forward to seeing how this group of passionate women make a difference in our community. Rock Chalk!
Game Night Fundraiser
We are here to WIN!!
JCDW South invite you to GAME NIGHT, an evening of fun, fantasy, cards, and laughter. Join us for ZOOM Rooms where you'll find Cards Against Humanity, You Don't Know JACK, HASBRO, and others!
This is a fundraiser, our first of 2022. All proceeds will go to helping elect DEMOCRATS in local elections … and since every House seat is up this year, we've got a lot of amazing candidates to support. Come for the games, the fun, and the thrill of victory in November!
7-9 pm
Saturday, Jan 29th. 2022
$15/ Ticket Members
$20/ Ticket Non-Member
$10 per ticket after that
After donation you will receive the registration ZOOM link for entry.
Join NOW to become a member: New Member Sign Up – Kansas Federation of Democratic Women (kfdw.org)
Celebrating Our 2021 Election Victories
What an incredible election year! In 2021, JCDW (North and South) endorsed 24 amazing candidates for local offices from school board to mayor and INCREDIBLY, 18 of them won their races! That is a 75% success rate, and it is due entirely to the incredibly hard work of volunteers, donors, and most especially, the candidates themselves.
JCDW North and South would like to offer a heartfelt thank you and congratulations to every Democrat who stepped up to run for office in 2021. We recognize you both for your courage and hard work. You matter, and you made a difference, whether you won your individual race or not. Year by year, we are moving the needle, and we could not do that without the efforts of our amazing candidates.
And now, give it up for our JCDW-endorsed WINNERS:
Blue Valley School Board: Gina Knapp
Gina Knapp and her husband Christopher live in Overland Park with their three children. She has a business degree from the University of Kansas and an MBA in finance from the University of Missouri-Kansas City. Gina works remotely as the Vice President of Finance for the Boys & Girls Clubs of Greater St. Louis. She currently serves as the treasurer for the Blue Valley Northwest Quarterback Club.
Desoto School Board: Calley Malloy
Public education can reach unrealized potential in all children, I have witnessed this on several occasions, even in my husband, whom was the first member of his family to graduate from college. He credits access to advanced public programs and superb teachers for his current career as a Medical Research Scientist at the Stowers Institute for Medical Research. My passion for high quality public education led us to western Shawnee in 2015, as well as its small-town atmosphere and strong sense of community. As the mother of two young boys and Kindergarten mom, I feel now is the opportune time to put my passion, skillset, and talent to work by bringing a fresh perspective to our community.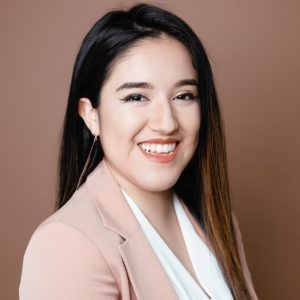 Lenexa City Council: Melanie Arroyo
Melanie Arroyo is 29 years old and a Lenexa resident since 2016. Prior to that, she was born in Chihuahua, Mexico, moved to Kansas City at the age of 11, and is a graduate of Shawnee Mission Schools. Melanie is incredibly proud to have become an American citizen in 2018. She currently serves as Democratic Precinct Committeewoman for the 5th precinct in Lenexa, Ward 3.
Arroyo graduated from the University of Saint Mary in 2014 with a Bachelors in Studio Art and Psychology. She continued her education at Emporia State University where she graduated with a Master's in Clinical Counseling and a Master's in Art Therapy.
Arroyo is a clinical counselor and art therapist in private practice, with experience working with children and adults from a range of cultural backgrounds including inmates, individuals in substance recovery, at-risk youth, low socioeconomic status individuals, immigrants, survivors of domestic violence, LGBT and people with disabilities.
Arroyo will be the only Latina serving in local office in Johnson County, as well as the only person of color on the Lenexa City Council.
Mission Mayor: Sollie Flora
I am dedicated to transparency and community participation. I engage with my constituents through regular social media posts and quarterly Ward 4 meetings. I work hard to ensure that my neighbors and Mission residents understand my positions, and am always willing to explain the "why" behind my votes.
I believe that implementing good policy begins with being a good listener, and I'm always interested in engaging in meaningful dialogue on the important issues facing our city. But beyond talk, I've delivered results. I can't wait to see what we can achieve together over the next four years.
Merriam City Council: Amy Rider
As your City Council member, I would be committed to making Merriam a resilient, sustainable and comfortable community for all.
I want to:
Advocate for high-value gathering places, like community gardens and a dog park.
Make Merriam walkable
Support the development of affordable housing options in Merriam.
Olathe School Board: Julie Steele
Julie Steele grew up in the Olathe School District where she benefited from unique educational opportunities, compassionate teachers, and strong community support. That's why, after receiving a Bachelor's Degree in Psychology at KU and then a Master's Degree in Special Ed (Early Childhood) at Emporia, she returned to Olathe to teach and to give all four of her children the same great opportunities.
A strong supporter of public schools in general, Julie is passionate about our local Olathe schools. She has a great deal of respect for the qualified and dedicated decision-makers in the Olathe School District, from the administration through to the classroom teachers and staff who have always focused on providing a model of lifelong learning. As a member of the Olathe School Board, Julie's focus will be to support the continued funding of our vital programs and exceptional staff. But she also recognizes that we need to meet the evolving demands of preparing our students for their future. Three areas that contribute to our district's success are greater diversity engagement, safety for all students, and a more open channel of communication with our citizens. Julie is prepared to put words into action as she helps Olathe to grow into the future.
Overland Park City Council Ward 1: Logan Heley
Council Member Logan Heley was elected to the City Council in November 2017.
Heley cares about our neighborhoods and he is active in our community. Sustainability being important to the future of our city's quality of life, Heley is involved with the Overland Park Environmental Advisory Council and has served on the city's Advisory Council on Parks + Recreation. He is also the Council representative of the Legacy of Greenery Committee.
Heley also serves on the advisory board of Climate Action KC and the board of the Metropolitan Energy Center. He previously served on the Shawnee Mission UU Church Board of Trustees and the Alumni Network Advisory Board for the Youth Volunteer Corps. Heley is a Johnson County Citizens Academy graduate.
Professionally, Heley works as the community engagement manager for Harvesters—The Community Food Network. At Harvesters, he engages people with Harvesters' mission by giving their time, food, money, and voice to help feed the 360,000+ people in our region who don't know when or where their next meal will be. He serves as Harvesters' liaison to the Overland Park Chamber of Commerce. Previously, Heley was the press intern at the White House and worked in constituent services as a Congressional intern. To help pay for his education, he worked as a package handler for UPS and was a member of the Teamsters union.
Overland Park City Council Ward 2: Melissa Cheatham
Melissa Cheatham was elected to the Overland Park City Council in November 2021. Melissa is a mom, community advocate, and policymaker with experience solving problems at the federal, local and neighborhood levels.
Cheatham has lived in Overland Park since 2012. She and her husband,Chris, are the parents of two children, who are students in the Shawnee Mission School District.
Cheatham has been an active community volunteer during her years as a stay-at-home parent. She served on the Overland Park Environmental Advisory Council, where she was the group's representative to the Residential Building Code Development Task Force and Incentive Policy Stakeholder Group. As a member of the Policy Committee for Climate Action KC, Cheatham was the primary author of the regional Climate Action Playbook. Cheatham previously served as Legislative Chair for her children's school Parent Teacher Association, as an officer on her neighborhood's Homes Association, and as a Board Member of Wonderscope Children's Museum of Kansas City.
Previously, Cheatham worked at a national environmental advocacy group and as Professional Staff in the U.S. House of Representatives.
Prairie Village City Council Ward 1: Cole Robinson
It is with a deep sense of gratitude that I reflect on our campaign and last night's election results. As a third generation Prairie Village resident, I am so proud to be a part of the future that voters have chosen for our city.
This election validates the tradition of service that has defined Prairie Village and gives us a clear mandate to continue the work of making our community a place that everyone can be proud to call home. As a member of City Council, I will strive to maintain the standards that residents have come to expect while upholding the values we share.
I would like to acknowledge Thorne Daimler and the time and effort he committed to this campaign. Running for public office is not easy and I respect that he stepped up to put his name on the ballot.
I look forward to working with residents, city staff, and fellow council members to address the issues that impact our everyday lives and create smart policy to guide the continued progress of our great city. Thank you for this opportunity.
Prairie Village City Council Ward 5: Greg Shelton
Greg and his wife Kim made Prairie Village their home in 2012, shortly after the birth of their first child. As a native of Prairie Village, this was a homecoming for Kim. And, soon after settling into their new home, Greg began to seek out new ways to support the community. His involvement with child advocacy centers lead him to the Sunflower House where he became a board member in 2017 and continues to be a staunch advocate for the Sunflower House's work to support children and their families dealing with the trauma of abuse.
Greg's community advocacy has opened several new opportunities, and most recently he was appointed to the Johnson County Charter Commission. This select group of citizens works for a year evaluating the County's charter to assess how our government could and should work more efficiently for residents.
Roeland Park Mayor: Mike Kelly
A lifelong Johnson County resident, Mike was elected Mayor of Roeland Park on November 7, 2017, and began his term on January 8, 2018. Before being elected Mayor, Mike served as the Chairman of both the Roeland Park Sustainability Committee and the Community Foundation Advisory Board. Mike and his wife, Elizabeth, welcomed their daughter Virginia to Roeland Park in August 2017. The Kelly family live on Roeland Drive with their dog, Margot, who at the city-wide Bark in R Park event was awarded "Longest Tail in Roeland Park."
Prior to joining the Roeland Park community, Mike attended Cure' of Ars Catholic School and Rockhurst High School. A lover of sports and the outdoors, Mike attained the rank of Eagle Scout with the Boy Scouts of America and was a high school All-America Rugby selection.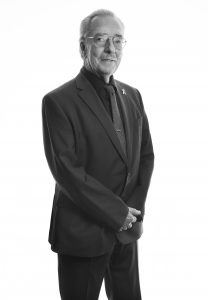 Roeland Park CIty Council: Tom Madigan
My wife and I chose Roeland Park for our home in 1985. We raised our children here and our grandchildren attended preschool at Roeland Park Community Center. We are now retired and enjoy taking our great grandsons to the Aquatic Center and City Parks.
I have a wide-ranging background in investigation, communication, and negotiations.
I am U.S. Army veteran and I have been engaged in public service for our city on a number of levels. I have served as Chairperson of Board of Zoning Appeals, Neighbor to Neighbor Strategic Planning, and Ad-Hoc Branding Committee. I will continue to be an active member of the Neighborhood Watch Captains.
One of my top priorities is the implementation of a convenient, 21st century, two-way communication application for our citizens. Open discourse is good for our democracy.
Shawnee Mission School Board: April Boyd-Noronha
I believe access to opportunities is the gateway to success in life. My motivation is to ensure all of our kids have pathways to fulfill their goals and dreams. Emerging technology continues to transform our world. It is vital for leaders in education to prioritize preparing students to thrive in the workforce of the future.
JCCC Board of Trustees: Lee Cross
Lee is a seventh generation Johnson Countian and is dedicated to preserving the broad range of opportunities the College offers to students. Lee is a father of two, proud husband and an attorney. Before attending the University of Kansas and UMKC Law School, JCCC provided Lee with the launchpad he needed to jump start his career.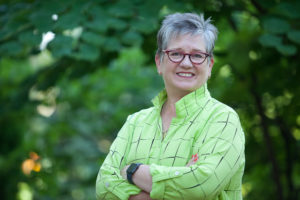 JCCC Board of Trustees: Joy Koesten
I am thrilled that the people of Johnson County were able to see through the ideological absurdities of the campaign season and focus on the real purpose of our community college – providing affordable, world-class education that launches students to career success. As your Trustee, I will work hard to recruit, recognize, and retain the best teachers and staff, so that every student who passes through JCCC can have the same great experience that I did.
I look forward to working with Dr. Andy Bowne and my colleagues on the board to make sure that our community college is accessible and affordable to every student across their lifespan, creating the strongest and most resilient workforce in our region.
To every person who supported my campaign, THANK YOU! I am forever grateful for your support.
JCCC Board of Trustees: Dawn Rattan
Thank you to the voters of Johnson County. I'm honored to become a Trustee and look forward to keeping JCCC growing into the future! I'm also humbled to make history as the first Black Trustee in the history of JCCC! This is the cultural center of our county and I intend to honor it and make it the best it can be. I look forward to working with the administration, the faculty, the students, and the 6 other Trustees. I'm excited to learn more about the college and board responsibilities. The needs of students and the workplace are quickly changing and I'm excited about taking our strategic plan into our future!
Thank you to campaign supporters and volunteers. Your support came in many forms: prayers, putting up yard signs, phone and text banking, canvassing, sharing social media posts, encouraging me, donations, and hosting events! I am overwhelmed with gratitude for you. Thank you for believing in my ability to be a Trustee. We made history together and I'm committed to making you proud of your choice.
Finally thank you to my family and my business. My attention and time has been dedicated to the race and I'm excited to turn attention back to you! Your patience and encouragement lifted me up throughout the campaign.
WATERONE Position 3: Kay Heley
Hi, I'm Kay. I was elected to the WaterOne Board in 2017. During my first term, I have been an advocate for public health and fiscal responsibility while moving WaterOne towards increased use of renewable energy sources. I continue to support staff efforts to protect our source water, towards fleet electrification and for participation in Climate Action KC's regional Climate Action Plan. Our Board has strengthened its commitment to environmental stewardship. As a result, WaterOne applied for and was awarded a 2019 Sustainable Water Utility Management Award by AMWA (Association of Metropolitan Water Agencies) for its years of proactive, energy efficient, educational and source water protection strategies. I am committed to WaterOne as an employer of choice that prioritizes diversity, equity and inclusion. I'm proud that my 2017 campaign and Board participation have helped raise community awareness of and engagement in the safe, reliable, affordable and delicious water that our essential WaterOne employees provide us daily.
WATERONE Position 5: Jill Westra
Not only am I passionate about protecting our planet's natural resources, I do it for a living. As an environmental scientist with a 20-year career in environmental management and sustainability, locally and internationally, I will bring an important perspective and skill set to the WaterOne Board.
November Meeting Recaps
Every month, we hear from tremendous speakers who take time out of their personal schedules to come and share their expertise with our groups. This month, we thank Sherri Grogan and Alana Cloutier for their time, passion, and insights.
Sherri Grogan joined JCDW North to discuss redistricting. She encouraged us to write the committee and urge them to make fair districts. You can download her power point here:
Generic Redistricting_COI Presentation
Alana Cloutier joined JCDW South to discuss rural outreach. In order to flip Kansas blue, or even purple, we need to engage rural voters and make them feel like they have a home in the Democratic Party. You can help by donating to Kansas Dems. Among other things, these donations support staff across the state, and we need to get to the point where every congressional district has an organizer.
JCDW South Board Elections
JCDW South will be holding its annual board election on January 20. Each year, half the board is up for election (or re-election), and the winners will serve a two-year term. In even years (such as 2022), we will vote for a Vice President of Programming, Vice President of Membership, and a Treasurer.
Any Active Member may vote or nominate someone for the board. Nominees must also be Active Members. An Active Member Identifies as a female, Is registered as a Democrat, and Is current with annual dues. Nominations may be made from the floor and require a second.
Current nominees for January 2022 are:
For Vice President of Programming: Allison Hougland
For Vice President of Membership: Kat Hooley-Lickteig (she/her)
For Treasurer: Carol Shimeall
If anyone would like to put forward another name, please contact us at jcdwsouth@gmail.com.
About Us
Johnson County Democratic Women North and South are part of the Kansas Federation of Democratic Women, which is part of the National Federation of Democratic Women.
Our mission is to empower women to run for office and to support the election of like-minded Democrats to state and local office. We do this through education and training, but especially through donations to qualified candidates. Your financial donation to either of our organizations will go directly to Democratic candidates running in Johnson County.
Donate Today!