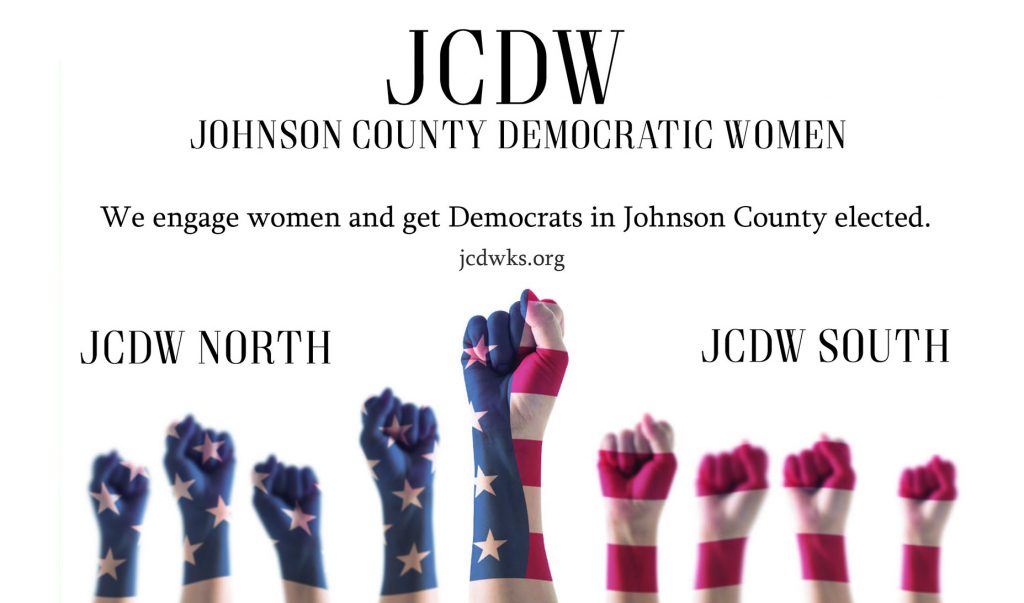 We are the Johnson County Democratic Women, North and South
We are sister organizations, working together to engage women in politics and help get Democrats in Johnson County elected.
North Monthly Meeting
Thursday August 3, 2023
This meeting is hybrid. Either join us at the JoCo Dems office or on Zoom.
Please join Johnson County Democratic Women North on August 3 at the Democratic Office at 8971 W 75th Street, Overland Park KS 66204. We also have a Zoom option. We gather at 6:00 to socialize and the meeting starts at 6:30.
Our speaker is
Mary English
, the Building Performance Project Manager of the non-profit Metropolitan Energy Center.
Prior to joining MEC, Mary worked in the building performance industry conducting energy assessments, testing, and consultation in both the residential and commercial sectors.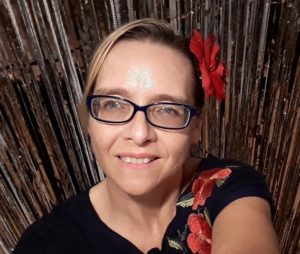 Mary founded Small Step Energy Solutions which became a leading home energy assessment provider. Small Step worked with municipalities – including Kansas City, MO – to review and update their building energy code. She also worked closely with area developers to create sustainable developments and multifamily housing based on equity goals. Mary then moved into commercial-business sustainability, helping start-up businesses in passive house design, energy benchmarking, and efficiency upgrades in HVAC systems. She currently serves on the Programs Committee for USGBC Central Plains and the Equity Committee for Climate Action KC.
In off hours Mary enjoys the great outdoors with her husband and dog; practicing aerial arts; and watching Royals baseball.
South Monthly Meeting
Thursday August 17, 2023
Come at 6:00 to socialize or at 6:30 for the meeting.
Join us at Black Bear Diner on Strang Line in Olathe.
Teresa Woody with Kansas Appleseed will be joining us to talk about her work.
Teresa oversees litigation filed by Kansas Appleseed and our partners, evaluates potential areas of litigation, and works with local and national pro bono attorneys and organizations on identifying legal issues and/or litigation that could affect systemic change in Kansas.
Kansas Appleseed is a statewide 501(c)(3) nonprofit, nonpartisan advocacy organization dedicated to the belief that Kansans, working together, can build a state full of thriving, inclusive, and just communities. We're working for a future where:
All Kansans have the resources they need to support themselves and raise healthy families.

All Kansans can participate fully in the community under equal protection of the law.

All Kansans benefit from a fair and effective system of justice.
Kansas Appleseed works with community partners to understand the root causes of problems, support strong grassroots coalitions, and advocate for comprehensive solutions so all Kansans can reach their full potential. When necessary, Kansas Appleseed pursues impact litigation to protect Kansans' rights and wellbeing.
Note the updated location at Black Bear Diner (11981 S Strang Line Rd, Olathe, KS 66062)
A Message from Cassie Woolworth, JCDW South President
CANDIDATE CONVERSATIONS – Thank you all for coming to JCDW South's Thursday night Membership Meeting. It was a resounding success!
A very special thanks to: Allison for Kansas, Linda Featherston for Kansas, Susan Ruiz for Kansas, and Re-Elect Kay Heley, Nurse for WaterOne Board for lending their expertise as the electeds!
It was especially nice to see Gardner and Edgerton represent! So excited to win that city back.
And I really appreciate all of "to-be" electeds! Katie Williams for USD231, Claire Reagan for Olathe School Board, Emma Jones for Public Education, Heath Freeman for School Board, Dan For Olathe School Board, Richard Borlaza , and Heather Kelser for Gardner City Council.
Don't forget! August 1st is Primary Election Day!
– Cassie
Flip It Blue
Thank you for another incredible event at Sar-Ko-Par Park. We had our amazing candidates joining this year. Lots of new people joined and but we also had many people returning for their third or fourth year! The event was great fun and it offered us all time to meet new people and take a quick break from canvassing.
We raised a little over $4,000 to add to our candidate donations this year. 💪 Special thanks to the elected officials who came and shared a laugh with us.
Also, special thanks to Chilakillers for their amazing menu – We had several compliments and plan on bringing them back for a repeat engagement.
Please plan on joining us next July for our next Flip it Blue event. Next year we're going to have to do it harder, stronger and faster. Get ready – It is a marathon, not a sprint.
A Quick Congratulations!
Congratulations to our own Anh Rongish on her appointment to the Olathe Human Relations Committee!
The goal of the committee is "to foster inclusion to ensure that all people are connected, safe, and have a sense of belonging as well as cultivate a welcoming diverse community where all people feel valued and relationships are built and fostered".
About Us
Johnson County Democratic Women North and South are part of the Kansas Federation of Democratic Women, which is part of the National Federation of Democratic Women.
Our mission is to empower women to run for office and to support the election of like-minded Democrats to state and local office. We do this through education and training, but especially through donations to qualified candidates. Your financial donation to either of our organizations will go directly to Democratic candidates running in Johnson County.
Donate Today!