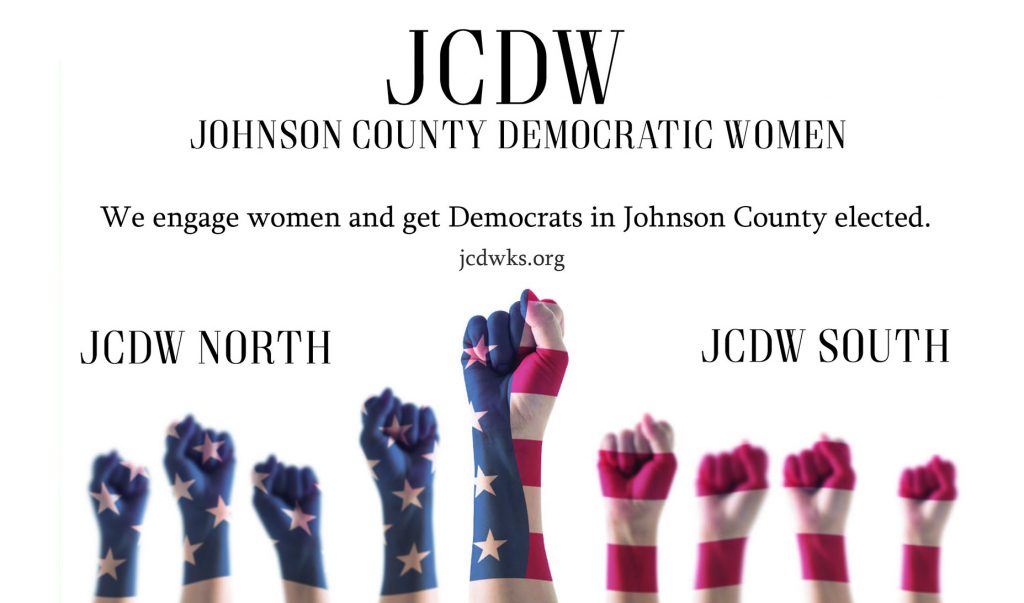 We are the Johnson County Democratic Women, North and South
We are sister organizations, working together to engage women in politics and help get Democrats in Johnson County elected.
North ZOOM Meeting
Thursday March 2, 2023
Come at 6:00 to socialize or at 6:30 for the meeting.
This meeting is hybrid. Either join us at the JoCo Dems office or on Zoom.
Please join us March 2 when we are joined by Meryl Carver-Allmond from the Kansas Coalition Against the Death Penalty. We gather at 6:00 and speaker starts at 6:30. We meet in person at the Democratic Office and will have a Zoom option.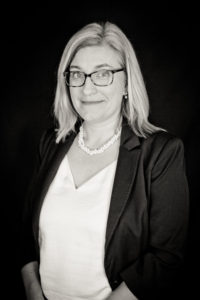 Meryl Carver-Allmond is a former capital public defender and proud Board Member of the Kansas Coalition Against the Death Penalty.
A 2005 University of Kansas School of Law graduate, Meryl began her career as a research attorney for the Hon. Gary Rulon, former Chief Judge of the Kansas Court of Appeals. After four years with the Kansas Appellate Defender Office, she transitioned to the Capital Appellate Defender Office in 2012, where she had the honor of representing clients as part of defense teams in both the Kansas Supreme Court and the United States Supreme Court. In 2021, Meryl became the first-ever statewide training director for the Kansas public defender system, where she continues to work to provide teaching and tools that help public defenders zealously advocate for their clients' rights and dignity.
South ZOOM Meeting
Thursday March 16, 2023
Come at 6:00 to socialize or at 6:30 for the meeting.
This meeting is
hybrid
. Either join us at Minsky's on Ridgeview or on
Zoom

.
Please join us on March 16 when we are joined by Kerry Poolman and Katrin Gerber of Eden Village.
About Eden Village:Eden Village of Kansas City will be serving individuals that have experienced chronic homelessness for 12 months or more. Eden Village community will eliminate the biggest concern in a homeless person's life, a safe place to lay their head at night. Eden Village will be helping to successfully guide individuals that are homeless to obtain fundamental needs of food, clothing, and shelter. The goal is to help these individuals to become contributing members of society with the help of social service support systems and volunteers.
Eden Village is a program dedicated to providing housing for the chronically homeless and disabled. Eden Village of Kansas City provides low-cost housing to those living in homelessness through tiny homes in a pocket community. Each home will house a single resident and will be designed and built with the needs of the resident in mind. The tiny homes are permanent housing for the residents, allowing simple modifications to be made as the resident ages. Eden Village of Kansas will provide a long-term solution to homelessness by continuing to build tiny-home communities until no one sleeps outside. This model can be easily adopted and implemented in cities across the nation. Eden Village of Kansas City will include tiny homes, a resource center, community and memorial gardens, storm shelters and Eden Village store. Eden Village of Kansas City tiny homes will be 398 square feet with a bedroom, bathroom, and combined kitchen/living room space. Eden Village of Kansas City will be a vital component of the recovery process for those living in chronic homelessness.
Speakers
Kerry Poolman is a graduate from the University of Kansas. Kerry started her professional career as a sales associate for Hallmark Cards and transitioned into the real estate profession, spending the last 24 years running her own rental property business. She is a proud mom of two grown children, Paige and Charles. Happily married to Tim Poolman for the last 24 years, they enjoy spending time at their lake home, traveling and are heavily involved in their church, Grace Church of Overland Park. She has helped with large event planning for both the children's department and the youth group. She began her involvement with the Uplift homeless organization in 2015. Her eyes were opened to the great need of the people who live on the streets. She is excited about the opportunity that Eden Village of Kansas City will provide for 20-30 individuals who want a real opportunity to move out of their chronic situation.
Katrina Gerber is a graduate from Kansas State University with a degree in Architectural Engineering. Katrina worked at several companies before opening her own engineering firm in 2003, BGR Engineers, Inc. Katrina and her husband, Paul Gerber, have two grown children, Zach and Abby. For the last seven years, she has coached volleyball at Shawnee Mission Northwest High School. Katrina was first introduced to Uplift through the Centurion Leadership program back in 2004. She firmly believes that we are called to do what we can to help those who are in need. She feels so fortunate to be involved with an organization like Eden Village of Kansas City.
Register for the KFDW Convention
Come join us April 21-22, 2023 in Olathe for the KFDW State Convention. CD3 is hosting this year! All officer positions are up for election. Register HERE!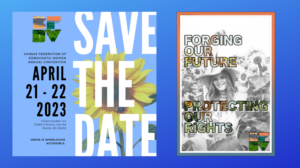 A Message from Cassie Woolworth, JCDW South President
In February, we spoke with a TRAILBLAZER!
Komal Kaur is a freshman at the University of Kansas and founder of Eye of an Immigrant, a non-profit organization committed to sharing stories, and providing resources and funds immigrants attempting or gaining their citizenship. Their focus is on Attorney Fees which are not currently covered by any other organization.
Komal's family immigrated from Punjab, India to the United States in the late 1980s and some of her family has gone through years of waiting, high costs, and deportation. This has led her here. She recently returned from visiting her grandmother in Punjab, India giving her even more insight. For more information or to help, visit Eye of an Immigrant.
Save the Date: Flip it Blue – July 15, 2023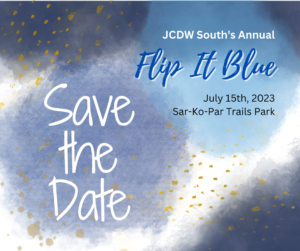 More information coming soon!
Save the Date: Donkey Derby – May 6th, 2023
We're off to the races to support our Candidates!
More details coming soon!
About Us
Johnson County Democratic Women North and South are part of the Kansas Federation of Democratic Women, which is part of the National Federation of Democratic Women.
Our mission is to empower women to run for office and to support the election of like-minded Democrats to state and local office. We do this through education and training, but especially through donations to qualified candidates. Your financial donation to either of our organizations will go directly to Democratic candidates running in Johnson County.
Donate Today!