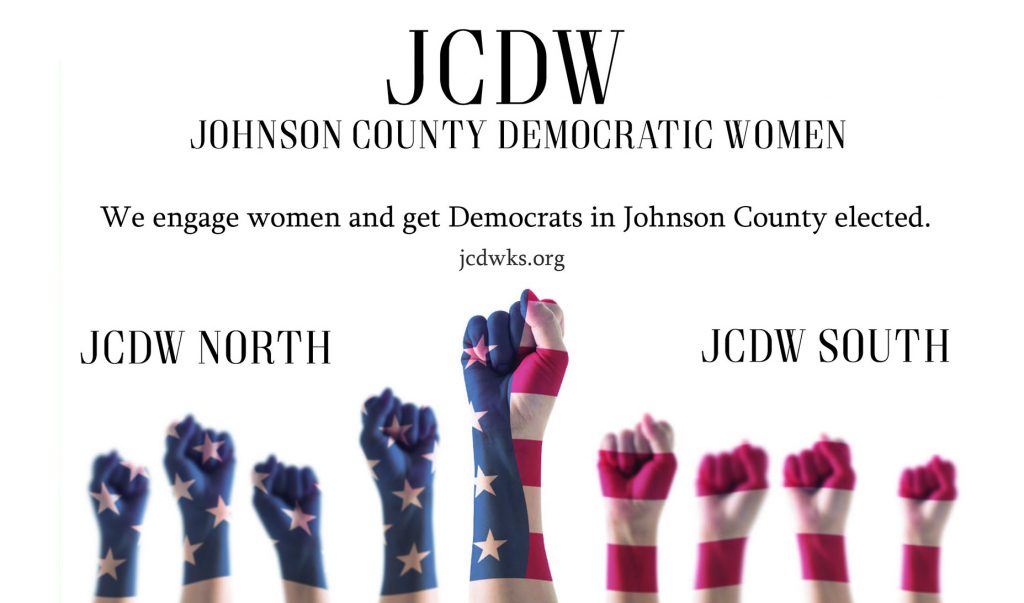 We are the Johnson County Democratic Women, North and South
We are sister organizations, working together to engage women in politics and help get Democrats in Johnson County elected.
North ZOOM Meeting
Thursday, January 7, 2021
Come at 6:30 to socialize or at 7:00 for the meeting!
Special Guest: Stephanie Clayton, who serves in the Kansas State House 19th District. She will talk to us about the expected Republican effort to amend the Kansas Constitution to state that women have no right to an abortion in Kansas. Hear the history of the effort in 2020 and what to expect in 2021.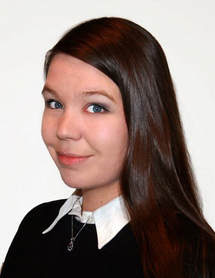 Stephanie Clayton is a native of Johnson County, and a product of the Shawnee Mission School District. She put herself through college at Emporia State University, earning a Bachelor's Degree in History. Following graduation, Stephanie and her husband, Ben, returned to Johnson County to grow their family, and have lived in their Overland Park home since 2005.
At the legislature, Stephanie is a fierce advocate for government transparency and accountability. As the Vice-Chair of the Social Services Budget Committee, Stephanie is a strong supporter of education. She fought to stop the defunding of the Parents as Teachers program which is critical to early childhood education in Kansas. She is also an advocate for the Children's Initiatives Fund which promotes the health and welfare of Kansas kids. She serves as the Ranking Minority Member of the Sub-Committee on Sports Wagering and sits on the Federal and State Affairs, Taxation, and Education committees.
Stephanie is a proud founder and leader of the Bipartisan Women's Caucus, which was instrumental in reversing much of Brownback's tax policies and stabilizing the Kansas Budget.
In her local community, Stephanie has served on the Johnson County Commission on Aging since 2013. She is active with the PTA of John Diemer Elementary, and serves on the executive board of the Shawnee Mission South Cheer Booster Club. She is an active member of the Ambassadors Rotary Club, which is comprised of members from across Johnson County.
Nationally, Clayton is Vice President of the National Council of State Legislators Women's Legislative Network. She is a State Director for Women in Government and is also a State Director for Women's Legislators Lobby (WiLL). She serves on the Budget and Revenue Committee for the National Council of State Legislatures.
South ZOOM Meeting
Thursday, January 21, 2021
Come at 6:00 to socialize or at 6:30 for the meeting!
Special Guest: Melissa Stiehler from Loud Light
Melissa Stiehler joined Loud Light as Statewide Advocacy Director in November of 2020. She is a civil and workers' rights activist formerly with the ACLU of Kansas, where she was Senior Organizer for their Kansas Citizen Participation Campaign, and Planned Parenthood, where she served as Regional Organizer in Southern Florida and Iowa State Electoral Organizing Director for the 2016 Elections. Previous to this, she worked as an International Human Rights Organizer with the Cross Border Network for Justice and Solidarity with focus on Latin America and how U.S. military and economic policies drive migration. Melissa began her career as a Community Organizer with the AFL-CIO, where she managed electoral and issue campaigns in Missouri, Minnesota, and Nevada. While serving as the Cross Border Network's Vice President, Melissa created the first ever LGBTQIA focused human rights delegation to Honduras. Melissa is a Kansas City, Missouri native. She studied economics with a focus on labor studies at the University of Missouri – Kansas City and has applied her education in analyzing the impact of fiscal policy on domestic inequalities, international human rights, and the intersectionality of global movements.
Nevertheless, We Persist!
By: Cassie Woolworth, Acting President of JCDW South
As 2020 comes to a spectacular close, I want to reminisce about the progress of Johnson County Democratic Women South – a club that is only three years old. We came into being in 2017, when the outcry from the Trump election swelled JCDW North so much, we needed a second club to handle all the enthusiasm! But when JCDW South was born, we had some heavy lifting to do. Our fellow Kansans had elected far-right GOPers who were pro-life and pro-gun, who decided women's rights and equal rights were not worth fighting for. The Kansas legislature was made up of 85% Republicans, with only 15% Democrats.
Since our inception in 2017, JCDW South has:
Raised over $25,000 to give to candidates.
Helped pass a Non-Discrimination Ordinance in Every city in Johnson County (even though the GOP led KS Congress failed to do so).
Helped elect Democrats as mayors and to water boards, education boards, and city councils.
In 2018, we helped elect GOVERNOR – LAURA KELLY and REPRESENTATIVE SHARICE DAVIDS!.
We've changed the landscape throughout Johnson County and – even – KANSAS.
And It. Was. Hard.
I want to thank EVERYONE who ran, walked, phoned, wrote, and donated anything to any Democratic candidate. In 2020, we had a Johnson County challenger in nearly every race. Amazing!
Now, in 2021, with some setbacks, We Persist.
This coming year we will harness the enthusiasm from the past four years and sling-shot Kansas into the 21st Century with social programs, school funding, Medicaid expansion, equal rights across the board, and more.
Here is what we are planning for 2021:
Grassroots Organizing

Candidates Counsel

Creating action plan for

Immigration

Healthcare

Women's Reproductive Rights

Experiencing Fellowship with Like-Minded Johnson County residents
To achieve these goals we need to:
Expand our reach

Grab neighbors' support

Pursue candidates for office
I look forward to seeing all of you on January 21st at 6:00pm to plan our assault!
Let's do this!
Until then, may your heart fill with so much love you have no choice but to share it.
South Board Elections
On January 21st, JCDW South will be holding board elections. We currently have nominees for every elected position, but nominations can also be made from the floor by any active member.
Our nominee for President is Cassie Woolworth.
Our nominee for Vice President is Christine Morgan.
Our nominee for Secretary is Laura Wiltanger.
Message from Deann Mitchell, President of JoCo Dems
Happy New Year! We start 2021 with a feeling of joy we have not felt in 4 years. The election of President Biden proves that we Dems are the party of humanity, empathy, and heart.
My goals as the new Chair of the JoCo Dems will be the add diversity to every level of leadership, increase the number of filled precinct leader positions, create a toolkit to standardize the job of PCL, and develop a chain of messaging to share within our ranks and into the community.
This year will bring its own challenges (every year does!). We will met them head on and overcome them together.
About Us
Johnson County Democratic Women North and South are pat of the Kansas Federation of Democratic Women, which is part of the National Federation of Democratic Women .
Our mission is to empower women to run for office and to support the election of like-minded Democrats to state and local office. We do this through education and training, but especially through donations to qualified candidates. Your financial donation to either of our organizations will go directly to Democratic candidates running in Johnson County.