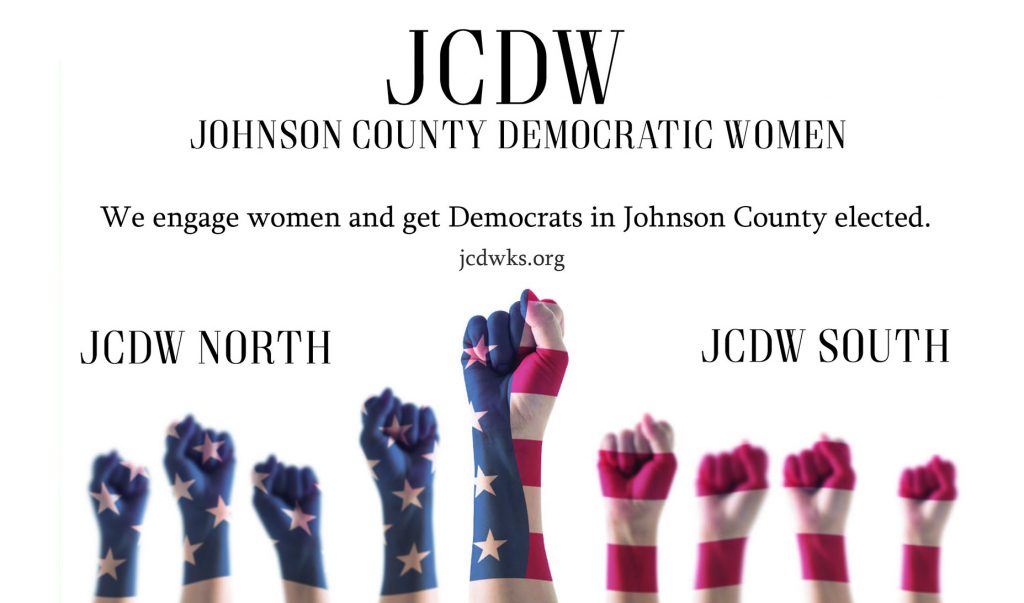 We are the Johnson County Democratic Women, North and South
We are sister organizations, working together to engage women in politics and help get Democrats in Johnson County elected.
North ZOOM Meeting
Thursday October 6, 2022
Come at 6:00 to socialize or at 6:30 for the meeting.
This meeting is hybrid. Either join us at the JoCo Dems office or on Zoom.
Special Guest: Alesha Doan, associate professor, School of Public Affairs & Administration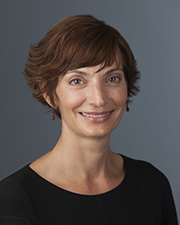 Alesha E. Doan is an Associate Dean in the College of Liberal Arts & Sciences at the University of Kansas. She also holds a joint appointment in the School of Public Affairs & Administration and the Women, Gender & Sexuality Studies Department. Professor Doan's interdisciplinary research program is situated at the intersections between gender, public policy, and organizations, with a substantive focus on reproductive health, sexual violence, and gender & the military. She has been awarded more than $3 million in external funding, and her publications include articles in a variety of journals. She is the co-editor of Managing Sex in the U.S. Military: Gender, Identity, and Behavior (2022), as well the author or co-author of Abortion Regret: The New Attack on Reproductive Freedom (2019), Organizational Obliviousness: Entrenched Resistance to Gender Integration in the Military (2019), Opposition and Intimidation: The Abortion Wars and Strategies of Political Harassment (2007), and The Politics of Virginity: Abstinence in Sex Education (2008).
South ZOOM Meeting
Thursday October 20, 2022
Come at 6:00 to socialize or at 6:30 for the meeting.
This meeting is
hybrid
. Either join us at the JoCo Dems office or on
Zoom

.
Special Guest: Rickey Lee from the Child Abuse Prevention Association
CAPA is committed to preventing and treating all forms of child abuse and neglect by creating changes in individuals, families and society that strengthen relationships and promote healing.
Child Abuse Prevention Association (CAPA) is a 501(c)(3) not-for-profit organization primarily serving Jackson County, Missouri, and the surrounding Kansas City metropolitan area. CAPA was founded in 1975 as a parenting helpline, staffed by volunteers and members of the Junior Service League. CAPA became a United Way partner agency in 1978. Since those early days, CAPA has grown from a simple helpline to a holistic agency that provides counseling and treatment programs for children and non-offending caregivers who have experienced abuse or trauma, child abuse prevention education, parenting education classes, and home-visiting family support services.
Correction to our Endorsements Announcement
We're human. As with everything our board is human, we've forgotten some important Democrats for this year's Endorsements. We apologize. Please join us in recognizing the following public servants who are running for the Kansas House of Representatives:
Brandon Woodard
Stephanie Sawyer Clayton
Lindsay Vaughn
Jarrod Ousley
Visit our 2022 Endorsement page to see the full list and a video!
Let's Win Big in November!
With the election weeks away, our amazing state and local candidates are working hard to reach as many voters as possible, but they cannot do this alone! To reach every voter, to squeeze every vote in races that will be decided in the margins, we need all hands on deck. Will you knock doors or make phone calls for your local Dems?
To learn more about how you can help, visit the The Johnson County Democratic Party voter guide, which includes candidates names and links.
Costume Party: Cancelled
In a previous newsletter, we asked you to save the date (November 12) for a costume party fundraiser. Unfortunately, health concerns and other personal challenges among our board members have forced us to cancel the event. We apologize for any confusion. With rest and patience, we hope to bring you new events and fundraising opportunities in 2023 as we continue the ongoing work of flipping Kansas blue!
About Us
Johnson County Democratic Women North and South are part of the Kansas Federation of Democratic Women, which is part of the National Federation of Democratic Women.
Our mission is to empower women to run for office and to support the election of like-minded Democrats to state and local office. We do this through education and training, but especially through donations to qualified candidates. Your financial donation to either of our organizations will go directly to Democratic candidates running in Johnson County.
Donate Today!